This site is dedicated to the memory of Frank and Irene Dunch, who always came to Sonic Age shows to support their son.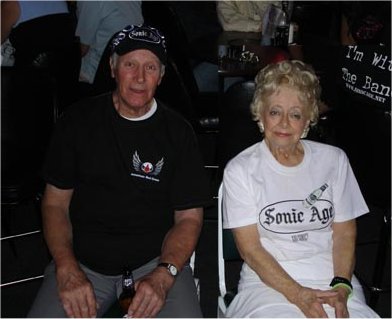 You are missed... every day.
---
A message to all of our friends, family, and fans...
A lot can happen in a 10 year span....
Trends come and go....
people and things enter and leave one's life..
One Constant.. was all the support from YOU.
All of you made it worthwhile to keep pressing on, so that we could keep doing what we love to do. We never forgot that. We always tried to make everyone feel that they weren't just coming to see a band.. we wanted you to feel like you were a part of the show.... and we miss all of you.
THANK YOU